Greetings From The President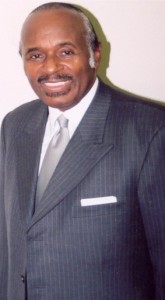 Welcome to an exciting learning experience at Tennessee School of Religion (TSOR)!  We are excited about our new school year, and the staff and I are so blessed that you are either returning to our school or joining our school for the first time.  You are joining a community of learners and educators that provide a pathway for your spiritual enrichment.  We also look forward to what you will bring to the school.
I am in my sixth year as the President, and I look forward to each year getting better and better.  Our purpose is to provide you with the best education you can possibly receive.  We have put into our administrative policies and procedures emphasis that centers on the success of our students.  The efforts of the President, Dean and Faculty will be directed at making the students' tenure at TSOR a serious and exciting learning endeavor.
I, along with many members of the staff, graduated from TSOR and our educational experience has given us a plan for success.  TSOR is here to provide you with a plan for success; thank you for choosing Tennessee School of Religion for your academic pursuit!
Respectfully,
Edward Parker, Jr.
(Dr). Edward Parker, Jr.
President